Social and Economic
Consulting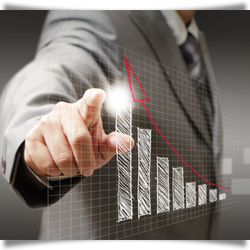 Socioeconomics

Reports macroeconomic situation analysis, design and development of indicators based municipal, regional and other.
Studies, opinions and sectoral and regional socioeconomic diagnoses.
Development plans and strategic programs, territorial or sectoral, local, regional, etc.
Studies, opinions, reports, reporting, monitoring and evaluation of policies and government projects.



Land use, planning and environment

Design and implementation of georeferenced systems analysis, management and selection of alternatives (GIS)
Support the drafting of spatial plans.
Urban approach, Economic-Financial Studies, Local Finance studies, drafting and monitoring of multiannual Performance.
Planning, management and evaluation of natural areas, rural development plans, local development, tourism.
Previous economic studies, reports and planning Compensation Boards.
Cooperation systems, consortia and other urban management entities.
Cliclo Studies Integrated Water and water resources, and financial feasibility.



Market Research

Consumer.
Segmentation and consumer typology.
Motivations and buying habits.
Consumer attitudes.

Social Prospects.
Lifestyles.
Motivations and social habits.
Analysis election.
Social trends.

Products and Brands.
Image analysis and positioning.
Test of concept, product and brand.

Demand and sales.
Market share for brands / products.
Demand for geographic areas and types of consumers.
Sales forecasts.

Advertising.
Advertising effectiveness.
Influence advertising.

Distribution.
Participation in distribution.
Influence of intermediaries in choosing brands.
Attitudes and motivations of intermediaries.
Business Consultancy.
Feasibility analysis businesswoman.
Selection, location and investment prioritization.
Strategic business plans.
Memories of exercise.
Economic and financial forecasts.
Positioning studies in domestic and foreign markets.
Economic Information Services.
Development of economic and financial indicators for institutions and businesses.
Forecasting macroeconomic variables.
Preparation of Working Papers on current economic, financial and social.
Press articles.
Participation in forums, meetings, etc.
Research.
Technical collaboration in research projects led by universities and research centers.
Studies of demand for new qualifications to universities or graduate training.
Development of new methodological techniques in the field of social sciences.
Dissemination of research results in the scientific community.