Development of
Tourist Observatories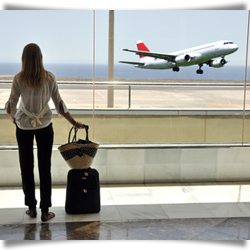 Introduction

The current situation of the tourism market, has a higher degree of uncertainty with respect to the behavior of the application in which we have had no respect for the past ten years.

In addition, the province continues to evolve from the tourist point of view, being able to note the growing number of provincial tourism products and destinations.

This context requires knowledge of demand behavior and reaction to possible changes in the structure of supply, as well as changes in their own behavior.




Overall objectives.
Analysis and diagnosis of the provincial tourism market, for which purpose the data from both sources of official statistics as data sources themselves, with the ultimate goal of our work providing information relevant to the decision making of the provincial tourist agents.
Operational objectives.
Maximum use and dissemination of information and the conclusions drawn.
Generating synergies with other activities and tour programs.
Promoting a diverse offering yet well defined and delimited to add value to the whole.
Specific objectives.
Systematically analyze official data occupancy of supply and assess the evolution of demand and supply of housing in the province.
Analysis of the characteristics and behavior of demand through continuous study that surveyed major provincial destinations.
Analysis of occupation.
Occupancy Survey in hotels (EOH)
Survey Campsite Occupancy.
Occupancy Survey apartments.
Occupancy Survey in rural tourism.
Attendance at tourist spots.
Museums and interpretation centers.
Tourist Offices.
Analysis of supply.
Registration tourism Ministry of Tourism, Trade and Sports.
EOH, Camping, apartments and rural tourism accommodation.
Analysis of demand (tourist profile and reviews)
Tourism Situation Survey of Andalusia (ECTA).
Continuous Monitoring Survey of Tourism of the Province.
Study Results.
Bulletins monthly results.
Bulletins quarterly results.
Summary of results for FITUR.
Memory of annual results.
Website of query results by areas, demand segments and time period selected.